YWPA- Zonta Scholarship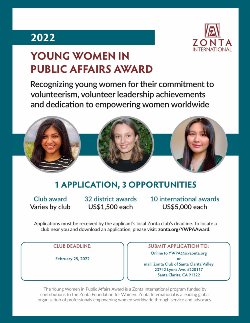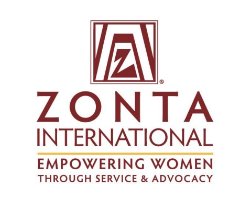 What

YWPA- Zonta Scholarship

When

1/21/2022

Where

Deadline: Feb 25th
Young Women in Public Service Award YWPA
Zonta of Santa Clarita is offering scholarships of 1,000 dollars and up with the possibility of an additional scholarship of 5,000 from Zonta International.
Qualifications include:
❑
Experience in local government, student government, or workplace leadership (paid or unpaid).
❑
Volunteer leadership achievements.
❑
Knowledge of Zonta International and its programs (Z-Club counts).
❑
Support for Zonta International's mission of empowering women worldwide through service and advocacy.
The deadline is February 25th send to
[email protected]
Refer to the attached documents for further information.
If you have any questions, contact Mr. Juan Cornejo in counseling at
[email protected]
Copy to Google Calendar
•
Download iCal Event