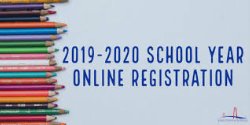 What

Existing Student On Line Registration Parent Guide

When

7/3/2019

Where

Brand new students will need to enroll and then will become an existing student and can begin this process. All parents will need an Infinite Campus (IC) account.
To register for an IC account click here. https://docs.google.com/forms/d/e/1FAIpQLSfB0CBmlYWoJ7SN_Jv0hrJoF1Mr6ZX426XG82zuPblPPPCCNQ/viewform
The summer mailer was mailed out the week of July 7th. You should have received by July 17th. Please call our registrar's office if you have not. The check in is not possible without have an IC account and completing the OLR process.