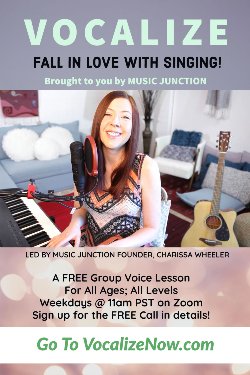 What

PAWS Workshop "Life Launch" Charissa Wheeler- Lift Your Spirits

When

9/16/2020, 1:45 PM

–

2:45 PM

Where

Contact PAWS at gvpaws@hartdistrict.org or DM on IG @GVpaws Special Guest Speaker Jeffrey Forrest
Charissa Wheeler is a music teacher and the Founder of Music Junction, a music company in Burbank offering private music lessons for kids and adults.
Charissa is also the creator of "Burbank Singing Star", a glamorous kid's singing contest and charity event to support music education in the public schools.
Charissa will be sharing how singing can lift your spirits. And don't worry – we won't ask anyone to sing over the call.