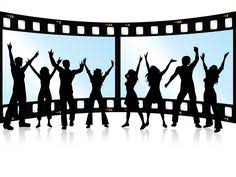 What

GV Choir/Pop Concert

When

3/1/2019, 7:00 PM

–

8:30 PM

Where

GVHS Theatre (Click here for more information)
Be prepared for a pop concert that will rock your socks, great for the entire family! Featuring songs by One Direction, Ryan Macklemore, Lorde, Meghan Trainor, and more. We also have some major surprises in store, including a mystery opening guest (GV faculty member?!), PLUS a special appearance by our dance team! And if that wasn't enough, come cheer on our advanced show choir, Voltage, as they unveil their 2019 competition set "The Shape of Water" and head into their big season! They are incredible, YOU DO NOT WANT TO MISS THIS!
*Presale tickets are on sale NOW through next Tuesday, and can only be purchased through a choir student. Pricing is the same is before:
Student/Staff with ID -
$5
Pre-Sale -
$7
(includes early entrance to choose seats)
General Admission at the door -
$10